Our Facility is following the recommended COVID Guidelines. 
Multipurpose Auditorium is sanitized after each use and building's high touch areas are sanitized daily.
 All guests must have temperature checked prior to entering rental room and sign a COVID waiver release. Masks are optional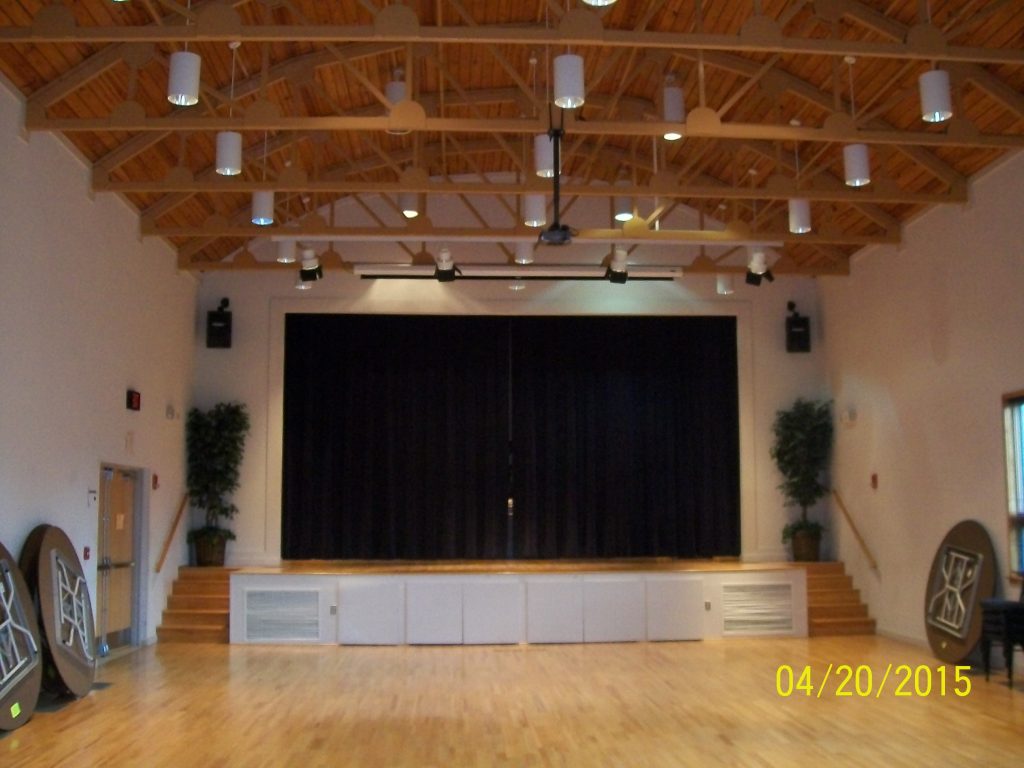 Deaf Independent Living Association, Inc. (DILA) rents out spacious meeting rooms to community members and organizations for a small fee. We offer a price tier of half and full day rates for the general public, the deaf community, and other nonprofit organizations. There is plenty of free parking available. The room rental includes access to our onsite catering kitchen. A licensed caterer is recommended if serving more than light refreshments at your event or meeting.
OUR MEETING SPACES ARE IDEAL FOR:
Banquets
Conferences
Presentations
Board Meetings
Office Parties
Company Meetings
Retirement Parties
Rehearsal Dinners
Wedding Receptions
Bridal Showers
Baby Showers
Continuing Ed Classes
Support Group Meetings
Training Workshops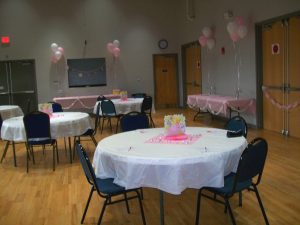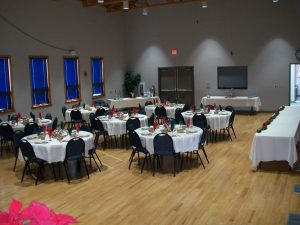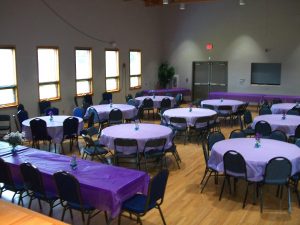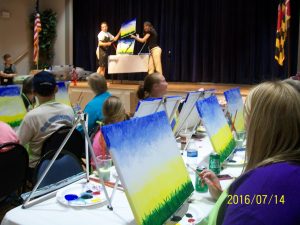 FACILITY RENTAL OPTIONS
Multi-Purpose Auditorium Features:
Spacious, raised stage with a floor-to-ceiling draw curtain
Large projection screen (located over the stage area)
Accommodates up to 88 people for table or theater-style seating or 189 open space
WIFI connection, flip charts, VCR/DVD with monitor, overhead projector or LCD projector for Powerpoint presentations are available for an additional fee
Available for rental on weekday, weekends and evenings
Podium and White Boards available upon request at no charge
You arrange the room to meet your needs with tables and chairs that are provided
Disclaimer: Paper goods/products, linens, ice and extension cord/power strips are not supplied.
EVENT REQUEST
Time being requested must include start time for setup, decorating, actual event and clean up end time. Hours of usage will run consecutively.
Thank you for your submission.